Total Health and Exercise's personal trainers are all independent and set their own pricing, packages, and specials. Please click trainer websites for pricing information.
Thank you!
Mark Schmukal, NSCA-CPT
Certified Personal Trainer / Strength Coach
Owner
CURRENTLY NOT TAKING ON CLIENTS
Call Today!
(720) 220-3455
Mark served in the U.S. Army for eight years, where he became a master fitness trainer; while serving as an Infantryman, a Field Artillery Meteorological Crew member, an M1 Armor Crewman, and as a Cavalry Scout.
At age 18 Mark was certified as a personal trainer by the Aerobics and Fitness Association of America (AFAA). He is accredited as a certified personal trainer by the National Strength and Conditioning Association (NSCA).

Certifications:
NSCA Certified Personal Trainer
ACSM Certified Personal Trainer
USAW Club Coach
USAW Level 1 Sports Performance Coach
NFHS Accredited & Certified Interscholastic Coach - Wrestling, Football, Hockey, and Golf
- Level 1 National Certification
- Level 2 National Certification

For more than 20 years, Mark has trained people ranging from professional athletes, to people who simply want to improve their health. Including experience with people associated with the Kansas City Chiefs, Seattle Seahawks, the United States Air Force Academy, the U.S. Olympic Training Center in Colorado Springs, U.S. Army, The Power Team, and actresses in Bollywood, India. He has worked in a physical therapy clinic as a rehabilitation technician and physical trainer and worked for 24 Hour Fitness as a Fitness Manager.
Mark reads, takes courses, and attends professional conferences which keep him aware of the most recent strategies and techniques in his field. His special interests include kinesiology, nutrition, and physiology.
Mark will help you:
Assess your physical condition and track changes
Set goals
Make a nutritional plan and learn better eating habits
Learn proper strength training technique
Improve endurance
Find motivation
Improve your appearance
Feel better
Improve your health
Gain muscle and lose fat
Tone up
Improve mental alertness
Reach your goals
Jennifer Garretson, B.S., ACSM-CPT, NASM-CES
Certified Personal Trainer




Call Today!
(303) 888-4339
DenverFitnessTraining.com


Jennifer Garretson, B.S., ACSM-CPT; NASM-CES is a certified personal trainer for 8 years who has a passion for health, fitness and wellness. As a Colorado native, she has had the opportunity to enjoy living in a health conscious state. In high school she excelled in her position as a student athletic trainer, assisting the head trainer in treating student athletes with their existing injuries and prevention.
It was later in life that Jennifer was able to have her own weight loss experience. Using her knowledge of diet and exercise, she was able to effectively lose weight, keeping it simple but successful. Because of this, Jennifer is able to relate to her clients that are looking to lose weight, motivating them to continue towards their individual goals.
Jennifer works with a wide range of people with a variety of fitness and wellness goals. She brings a positive attitude and enthusiasm to each training session, helping to motivate her clients succeed. She helps her clients work towards goals including weight loss, general health, cardiovascular health and strength and endurance conditioning for recreational hobbies or job specific requirements. Her workouts include a variety of exercise components including cardiovascular, weight training, balance, and coordination. Her clients enjoy workouts that are fun, challenging, and effective and focused on individual goals.
Jennifer has a Bachelor of Science degree in Human Nutrition and Dietetics, with an emphasis in Fitness from
Colorado State University
. She has also received her certification as a personal trainer from
ACSM (American College of Sports Medicine),
the gold standard in the fitness industry. Recently, she obtained another certification from the
NASM (National Academy of Sports Medicine)
as a Corrective Exercise Specialist.
As a part of her certifications, she keeps up with current news in the fitness arena by attending conferences and reading recent publications.
Jennifer's BLOG page

"Lets get started today!"

Trevor Isberg, B.S., ACSM-CPT
Certified Personal Trainer




Call Today!
(720) 979-6791
DenverExerciseTrainer.com


Trevor Isberg, received a Bachelors of Science degree in General Exercise Science and Recreation from Colorado State University at Pueblo in May 2011. He also holds a certification as a personal fitness trainer from the American College of Sports Medicine.
Trevor is a Colorado native born and raised in Englewood. While attending Englewood High School he excelled in athletics including soccer and track. He excelled as a soccer player and in 2006 was an All-Conference soccer player. He went on to play two years of collegiate soccer at Colorado State University at Pueblo as a mid-fielder and defender.

While in college Trevor found his new love in the exercise department at the gym at the university. He took classes including the upper and lower extremity evaluation, functional exercise, and sports psychology classes.


TRAINING GOALS

Trevor is a professional personal trainer with 8 years of experience. Who likes to help people with a wide variety of needs; including weight loss, strength training, and general health. He is young and excited to start working with all types of individuals looking to achieve any health and fitness goals.

Weight Loss:
Trevor is excited to work with people who need help with weight loss. He will develop a weight loss program that fits your fitness level. He will implement a program combining both cardiovascular training and strength training to increase your metabolism. He will also develop a nutrition guideline that you can follow along with supplement that you can use.
Strength Training:
Your training sessions with Trevor will include many different types of training. He will incorporate balance, power, endurance, and posture in every workout. He will make sure that his training sessions match your fitness level; while increasing your training level as you become more fit. He will also give you nutrition guidelines and supplement ideas to try.
General Health:
General health is very important to Trevor. He thinks that it is very important to keep your cardiovascular training, strength training, and nutrition levels high at all times. He will create a training program that involves cardiovascular training, strength training, and nutrition guidelines that you should follow. He will also advise you on taking supplements to increase your general health.
Sports Specific Training:
As a Division II athlete Trevor knows what it takes to train and compete in athletics at the collegiate level. He will help in every aspect of training such as strength, cardiovascular, balance and nutrition. Trevor can help all athletes improve including:
· Soccer
· Football
· Basketball
· Baseball
· Hockey
· Tennis
· Volleyball




Gerard Martin
Certified Personal Trainer

Call Today!

(303) 668-6052

Education

:: ISSA Certified Personal Trainer

:: IFPA Certified Personal Trainer and Sports Nutrition Counselor

:: B.S.- National College of Denver

:: A.S.- Parks College

:: PPCT/Simple Self Defense Instructor

:: CPR Instructor

:: United States Army

Specialties

:: Basic Strength Training and Flexibility

:: Weight Management

:: Sports Performance and Speed Training

:: Sports Nutrition Counseling

:: Injury Prevention and Rehabilitation

:: Youth Fitness

:: Senior Fitness, Balance and Strength Improvement

Philosophy

The combination of balance, flexibility, strength and conditioning are effective goals in any exercise regimen. By utilizing techniques that facilitate proper mechanics, muscular control and prevention of injury, measurable results can be easily achieved. I believe that quality of training is what creates efficiency and results. Let me share with you the basic fundamentals that will make each and every workout count towards your ultimate health and fitness goals. By working smarter, together we will achieve the results you are looking for.

SESSION RATES

*Complimentary Consultation*



$55 per/hour session
10 session pack $500

$35 per/half-hour session
10 session pack $300
Couple Training
$35 per/hour per person
Stephanie Mola
Certified Personal Trainer
Hey Everyone!
My name is Stephanie Mola, I am a personal trainer and group exercise instructor. I was born in Chicago, Illinois (GO CUBBYS GO!) and currently reside in beautiful Denver, Colorado where I have lived since college. I graduated from the University of Northern Colorado in Greeley, CO with a Bachelor of Arts in Kinesiology- emphasis in social psychology and a minor in dance.


Being active has always been a huge aspect of my life. I have an extensive background in dance, began dancing in nursery school and continued up through out college. My love for dance taught me the importance of persistence, practice, and perseverance when I didn't make the cut for an audition I worked hard on. These lessons carried on into my adult life and helped me create a training business that not only helps people reach their goals but also stresses these same principles.


My fitness journey has definitely not always been easy. I've failed and struggled along the way just like everyone else. As a trainer I know my clients are human and no matter where one is in life, I believe anyone can persevere and succeed in their goals. For myself being active and having a passion for the fitness world kept me going and helped me overcome every obstacle I was faced with. I have been training clients for over 17 years and one thing that we can all agree on is that everyone's journey is different, and everyone has different goals. Reaching goals is a whole lot easier when you have someone on your side and believe me, I want to be on your team!! Whether your goals are weight loss, muscle building, Pageant contests, dance, mommy maker over, shedding for the wedding, or sports! Shoot me an email or give me a call and let's put a plan together!
Personal Experience:
*Within Reach Fitness 2011-Present
*Bally Total Fitness Englewood Colorado 2002-2010
*Awarded trainer of the year '07,'08,&'09 in the state of Colorado
*Powerflex,Pilates Reformer, Bosu Certified.
*CrossFit & CPR Certified, and Group Exercise and Boot Camp Instructor
Education University of Northern Colorado Greeley, Colorado
Bachelors of Arts in Kinesiology-Emphasis in Social Psychology
Minor:Dance
*Personal Trainer for the 2011 Miss Colorado
*2nd place in NPC Northern Bikini Masters 35-40 '15
*2nd place in NPC Northern Bikini Novice Class D '15
*2nd place in NPC Northern Bikini Open Class E '15
*Nationally Qualified NPC Jr. Nationals Chicago Class E '15
*5th place in NPC Mile High Bikini Novice Class '14
*5th place in NPC The Rocky Bikini Novice Class '13
*3rd place in NPC Northern Fitness '13
*2nd place in NPC Northern Fitness '12
*4th place in NPC Warrior Classic Bikini Class D '11
*7th place in NPC Northern Bikini Class C '11
2010 CrossFit Sectionals
Colorado Crush Girl 2005 & 2006 Home Games
Selected Dancer for 2005 NBA All Star Game




Brandon Carr, B.A. ACE-CPT
Certified Personal Trainer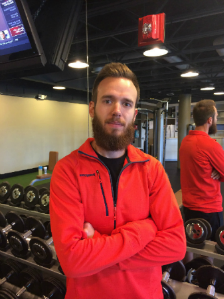 Brandon Carr, B.A., ACE-CPT, ACE-Fitness Nutrition Specialist; is a personal trainer who has a passion for health, wellness, and helping others achieve their goals. He has led many of his clients to achieve life altering weight loss, while improving their strength and transforming their lives.
Brandon has a background in weightlifting, body building, weight loss, and sport specific training for hiking, running, marathon training and rock climbing. He also has an in-depth encyclopedic knowledge of various fitness styles, and his attention to detail ensure that all of his clients are exercising properly with perfect technique and form. Brandon likes to challenge and motivate everyone he works with during their workout session and those challenges lead to significant fitness results.
Now for Brandon's biggest strength! Brandon has the ability to motivate individuals he works with and helps them believe in themselves, by envisioning their goals and achieving those goals through sustainable behavioral habits.
If you want to improve your life and your health but aren't sure where to start, contact Brandon today! His passion, approach, and knowledge with help you realize your potential.








Tyler Wichmann BS, ACSM-CPT
Certified Personal Trainer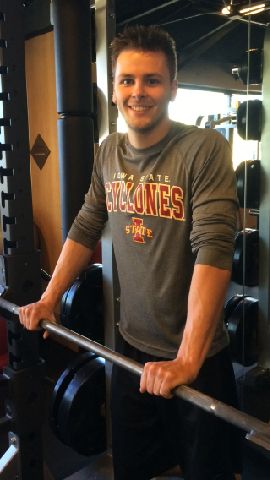 Call Today!
(507) 208-8319
ElevateFitnessDenver.com
Tyler Wichmann, a certified personal trainer, has a passion for fitness, sports, and helping people reach their fitness goals. Originally from Minnesota, Tyler's fitness lifestyle began at a young age. He competed in several sports, including basketball and track at the varsity level. Tyler has been involved in coaching youth basketball and track for several years. His passion for fitness and sports led him to pursue it as a field of study. He attended Iowa State University, where he obtained a Bachelor's Degree in Kinesiology and Health. While attending Iowa State, Tyler interned in the on-campus exercise clinic, leading older adults through group and individual exercise programs.
Training Philosophy: Tyler will develop the optimal training program for you, whatever your health and fitness goals may be. His training techniques are simple, fun, and effective. Most importantly, they are individualized to each client. In addition to training, Tyler offers nutritional guidance in order to maximize results. With your hard work and dedication, and Tyler's individualized workout plan and nutritional guidance, together you can achieve your health and fitness goals.
Specialties:
-Weight Loss
-Strength Training
-Sport-Specific Training
Basketball

Football
Baseball
Volleyball
Hockey
Golf
Soccer
Track and Field




Nick Holley, NASM-CPT
Certified Personal Trainer, Corrective Exercise Specialist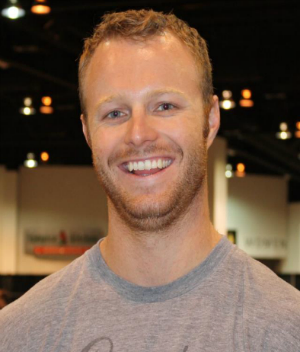 Call Today!
(303) 882-9621
Nick Holley is a veteran personal fitness trainer in the Denver area with over 10 years of experience, and has serviced more than 10,000 training sessions. He specializes in corrective exercise, injury prevention, myofascial release with stretching, along with strength and cardiovascular conditioning.

After 4 years of corporate personal training then managing the fitness department of an upscale health club in DT Denver, He pursued his real passion in fitness which is personal training. "No man has the right to be an amateur in the matter of physical training. It's a shame for a man to grow old without seeing the beauty and strength of which his body is capable." -Socrates
Certifications:
NASM Corrective Exercise Specialist
NASM Certified Personal Trainer
NASM Fitness Nutritional Specialist
TRX Certified
CPR/AED Certified
Session Pricing:
Intro 3 sessions for $99
$60/session





Corey Roark, BS, CSCS, CES, FNS
Strength Coach, Personal Trainer, Nutrition Counseling Certified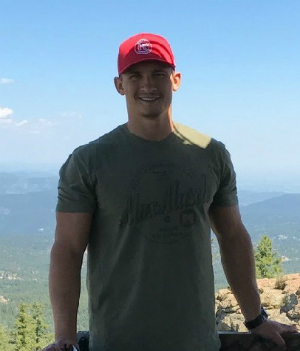 Call Today!
(937) 269-1904
Growing up as a 3-sport athlete, Health and Fitness has always been a way of life for me. A career in the Health and Fitness industry hardly seems like a job when I get to be a part of helping and changing people's lives through fitness.
I fell in love with Personal Training and Strength and Conditioning in 2010 and decided to go to school for it. I graduated from Wright State University with a Bachelor's Degree in Exercise Science in 2012. With 7 years of experience you will get the results you are looking for. With a Certified Strength and Conditioning Specialist (CSCS) certification through the NSCA, training athletes is my specialty. You will improve speed/agility/quickness, strength, stamina, stability and technique. Being certified as a Corrective Exercise Specialist (CES) and Food Nutrition Specialist (FNS) through NASM. I can and will work to make you the most efficient athlete possible by correcting posture, alignment, movement patterns, and helping you with nutritional advice and education.
For my general health clients, weight loss/body composition clients, I will show you how to include exercise as a part of your everyday life. We will train functional movements and strength for the everyday activities you participate in. If it is helping a client lose over 100 pounds in just over year, or helping rid clients of shoulder, knee, and the ever-dreaded low back pain, general health and fitness should be a part of everyone's live. If you're just looking to be able to play with the grandkids, look good at the beach or walk up the stairs without getting out of breath, you are also my ideal client.

*1 on 1 Training Sessions: $75/ hour or $780 / 12 session program ($65 per)

*Partner Training Session $55/ person or $600 / 12 session program ($50 per session per person)




Stacy Davis, MSc
NESTA Certified Personal Trainer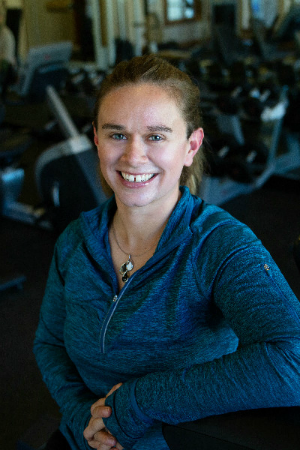 Call Today!
(720) 507-8894

Restore-fitness.net
I am certified as a personal trainer, fitness nutrition coach, and core conditioning specialist through NESTA. I graduated from the University of Colorado, Colorado Springs with a master's degree in health promotion and a bachelor's degree in psychology and sociology. I also have a published journal article in the Journal of Sports Science. I finished my first 1/2 marathon in 2010 and 3 months later completed my first full one.


I am a Colorado native who loves to hike and play outdoors with my dog. I have faced several injuries and setbacks in life, including a broken back. I know it can be debilitating when pain is a constant and thus lowers the quality of life. Therefore I find my motivation as a personal trainer to help others restore health, well-being and enjoyment for life.

My approach to training my clients is designed to help mostly those dealing with physical recovery from injury or muscle weakness through a customized workout programs. If you are a beginner or one who has a good knowledge of fitness I can help you learn and get in the best shape of your life.